Concealed Carry Weapons Permit
Concealed Carry Weapons Permit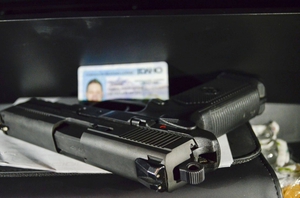 Free Concealed Weapons Training from the Idaho Sheriff's Association
Idaho Concealed Weapons Law at a Glance Idaho Code 18-3302
HOW DO I GET MY CONCEALED CARRY WEAPON PERMIT?
Mandatory: You must show proof that you have taken firearms training.  You can take the training during the waiting period after you have been fingerprinted if necessary.
Fill out application.
Bring in the application with cash or check for $56.10 made payable to the Cassia County Sheriff's Office.  If this is an initial application, you need to bring in your proof of training.  Go to the front window in the Sheriff's Office and turn the application in, give them the cash or check and they will take your fingerprints.
Fingerprints will be sent to Criminal Bureau of Investigations for a records check.  We will call you when the records check comes back.  This will take approximately 90 days.
After you receive the phone call, go to the Driver's License Office to get your picture taken.
The permit is good for five years and may be renewed up to ninety days before expiration without penalty.  Renewal is accomplished by filling out a new application and paying $37.80 to the records department.  A records check will be performed and we will call you in approximately 30 days to let you know we are ready to issue the renewal.  After you have received a phone call, go to the DRIVER'S LICENSE OFFICE to get your picture taken.
A late fee for applying for a renewal after expiration and within 90 days is an additional $10.00.
Renewal after the 1 year expiration requires that the applicant start the procedure again.  Fingerprints are required and the fee is $56.10 in cash, check, or credit card, at the time the prints are taken.  You will be notified within 90 days to come to the Driver's License Office.
Applications for Concealed Carry Weapons Permits can be picked up at the Sheriff's Office Monday through Friday, business hours, excluding holidays.
ENHANCED APPLICATIONS:
Effective July 1, 2013, a new "Enhanced" Concealed Carry Weapons Permit became available.  
Applicants will have to meet the following requirements:
Provide a training certificate approved by Idaho State Police that shows you have attended eight (8) hours of classroom instruction and have also fired a minimum of ninety-eight (98) rounds.  
The training must have been within the prior twelve (12) months of the application date.
Provide completed and signed training Certificate of Completion  (external link).
Must be a resident of the state of Idaho for at least six months and must apply in the county in which you reside.  Non-residents of Idaho may also apply, but they will need to have a current concealed weapons permit from their resident state.
Must submit fingerprints with the initial application.
The fee is $56.10 for the initial application.
The new permit is not an upgrade to any existing Concealed Carry Weapons permit and will be issued separately.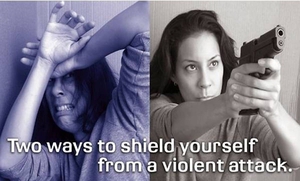 General Information
Location
Cassia County Sheriff's Office
129 East 14th Street
Burley,
ID
83318