Law Enforcement
Sheriff George Warrell
Captain Jarrod Thompson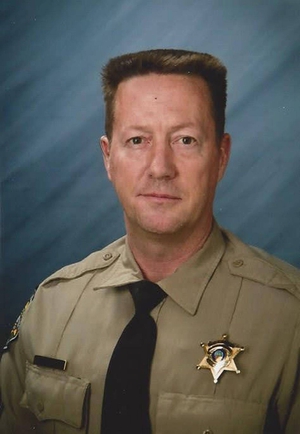 | CALL FOR ASSISTANCE | Phone Number |
| --- | --- |
| Emergency | 911 |
| Non Emergency Dispatch | (208) 878-2251 |
| Administration / Secretary | (208) 878-1002  |
| Civil Services / Garnishments | (208) 878-2252 |
| Crime Stoppers | (208) 878-2900 |
| Criminal Section | (208) 878-1002 |
| Driver's License | (208) 878-1108 |
| Investigations | (208) 878-1106 |
| Records | (208) 878-1107 |
| Sheriff George Warrell | (208) 878-1002 |
| Undersheriff Jarrod Thompson | (208) 878-1002 |
| TDD / Hearing Impaired | (208) 878-1006 |
| Mini-Cassia Criminal Justice Center (Jail) | (208) 878-1000 |
Sheriff's Services
Cassia County Sheriff's fees $60.00 service/return fee.
Writ of Execution $60.00 (Sheriff's Department) plus $2.00 filing fee (Cassia County). When serving the Writ we need a .70 cent-stamped, self-addressed envelope to the defendant, a Sheriff's letter of instruction, claim of exemption packet, instructions to Debtors and Third Party Claim Form, judgement and 3 copies of Writ.

 Mission Statement 
Our mission is to provide and maintain, as much as is practicable, and given all available, resources, a feeling of security and safety among all persons within our legal jurisdiction.
It is critical that all members understand and support the organizations missions. Our mission is our legitimate basis for existence and the basis of our professional ethics, goals, objectives, rules, regulations, operating policies, procedures, and practices.
Mission is functionally defined by the power established by legislated authority and the demands for service from our public. It is the direct and ultimate responsibility of the Sheriff to interpret public demands and, within budgeted resources, provide for the best possible delivery of our services.
The nature of public safety and security forces services are varied. Examples include but are not limited to: equal, equitable, and fair enforcement of laws; responding to calls for non-enforcement services; active patrol; security and protection of prisoners; personnel, on-duty as well as off duty. These services, and the perception we create while engaging in these services, are functionally defined, made real and ultimately judged by the nature of activities we engage in as well as how we appear while engaged in such activities. In summary, our mission is to deliver a service as well as a perception of service, i.e.; a feeling of safety and security.
Our mission is a contract with our citizens as well as an affirmation of their trust. A contract that each employee is charged with the responsibility to protect and promote. Failure to do so will lead to the loss of citizen empathy for our needs, result is public alienation, and eventually bring out the loss of the publics confidence and our authority to exist.
 
 Cassia County Values
Every County Employee will take the initiative to demonstrate and support these values.
Integrity
Trust
Dignity & Respect For The Individual
Teamwork Continuous Improvement
Respect For Cultural & Ethnic Diversity
Seek Citizen Input & Involvement
Information about Sheriff's Office
The Cassia County Sheriff's Department currently consists of 81 employees.  This includes Sheriff George Warrell, Captain Jarrod Thompson , Patrol Deputies, Detectives, School Resource, Dispatchers, Jail Deputies, Civil Department, Driver's License Department, and other essential personnel. 
At 2,580 square miles Cassia County is larger in size than the state of Rhode Island and the state of Delaware.  Cassia County Deputies patrol an area that is about 66 miles wide from east to west and 49 miles long from north to south. It is the 8th largest (land mass) county in the state. According to the U.S. Census in 2021 Cassia County had an estimated population of approximately 25,164 people. Following is a list of some towns located in Cassia County and their estimated populations:
Albion   276
Burley  11,976
Declo    371
Oakley  812
Malta    205
Unincorporated Communities in Cassia County
Almo
Elba
Jackson
Raft River
Sublet
General Information
Location
Cassia County Sheriff's Office
129 East 14th Street
Burley,
ID
83318