General Information
Court Matters
court@cassia.gov
Jury Matters
jury@cassia.gov
Court Assistance Matters
cao@cassia.gov
Location
1559 Overland Ave
Burley,
ID
83318
Jury Information
---
Jury Service Questions and Answers
Cassia County is providing the following Q&A to address most of the commonly asked questions regarding Jury Service.
Jury Service is a constitutional civil right and privilege and the Jury Commission is charged with managing the process.
Many questions are asked and many misconceptions exist about being summoned for jury service.
The Cassia County Jury Commission will work with all who are summoned in a respectful and courteous manner.
Please refer to the following to receive assistance with the most commonly asked questions:
---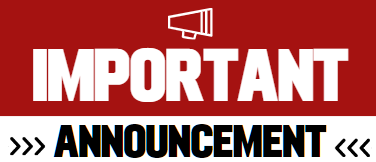 Prospective Jurors will be receiving a new type of summons going forward. The Jury Commission has been working with Tyler Technologies to implement an online jury system. The Enterprise Jury Manager or EJM is a fast, convenient way to fill out the qualification questionnaire. The Summons will direct you to a Juror Response website where the questionnaire can be filled out and requests can be made of the Jury Commission. You will also be able to see any status updates and reporting dates for your service. Along with an online option there is also an Interactive Voice Response (IVR) which will allow you to check your service status, make a request, update personal information and notify you when you are scheduled to report for roll call. The option to contact the Jury Commission is still available and we expect a high call volume to answer questions with this new process. Please be patient as the Cassia County Jury Commission implements this new, more efficient system.
---
​​​​​​Current Summoned Juror Term of Service Dates
November 1, 2023 - December 31, 2023
December 1, 2023 - January 31, 2023
---
Notice To All Summoned Jurors
Please refer to the Jury Calendar for step by step instructions
You can check your status and reporting instructions online via the Juror Access Website https://jury.idaho.gov or via the Jury Hotline at 208-878-4367
All requests for temporary excuses need to be submitted to the Jury Commission at least 1 (one) week in advance of a jury trial and must be submitted in writing via mail or email to: jury@cassia.gov or on the Juror Access Website https://jury.idaho.gov
For faster response time with your jury service questions or concerns, please email: jury@cassia.gov
The call in procedure is as follows: Call 844-509-1211 on Friday before your term of service begins, after 6:00 p.m. or any time over the weekend before the first day of your scheduled jury service, and proceed as instructed.
---
Cassia County Jury Commission
Daphne Cook - Jury Commissioner
Joseph W. Larsen - Clerk of the District Court
Deputy Court Clerk for Jury Information
Lynette Bell - Deputy Court Clerk
Catrina Dalsbo - Deputy Court Clerk
Email: jury@cassia.gov
Call: (208) 878-8610
---
Idaho Supreme Court and Fifth Judicial District Administrative Orders
---
Beware of phone and email scams warning you of anything related to the following:
Money owed to the courts relating to jury

Threats of arrest relating to jury service

Any email notice that includes a link

Any phone call or email that includes a warning
EMAIL OR CALL THE CASSIA COUNTY JURY COMMISSION DIRECTLY TO VERIFY ANY REQUESTS OR WARNINGS!
Contact the Sheriff's Office ASAP if you believe you have been victim to a scam.
Phone: 208-878-2251
---
Idaho Statutes Regarding Jury Service